The online worldview journey is a 2.5 hour journey in which you'll look at your story with fresh eyes. It's fun, informative, and interactive. You'll ask yourself some deep questions. And you'll hear from others, which expands your perspective.
The online worldview journey is also highly useful for anyone considering using the group worldview with their own group. Once you've travelled the terrain yourself, it's much easier to be a guide for others.
What you'll gain:
Your investment
Your total time investment comes down to about 2 – 2.5 hours. You'll need about 30 – 45 minutes to prepare beforehand. This will allow us to optimally use our time when we meet on Zoom (for 1.5 hours), and dive deep! This journey is free of costs.
Your travel-guide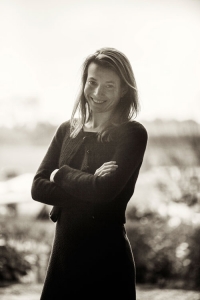 Annick de Witt (Ph.D.) is a researcher, author, teacher, and facilitator, as well as the founder of Worldview Journeys. She's also associated with the Copernicus Institute of Sustainable Development at Utrecht University, the Netherlands.
Annick spent years researching worldviews, and wrote a doctoral dissertation on worldviews and sustainable transformation. Her research resulted in over a dozen academic publications as well as a new worldview-model and test, which are being applied in different settings globally, from research to education to transformation.
Annick is a passionate speaker and skilled facilitator. She loves supporting transformational group processes, empowering people to explore, grow, and engage more inclusive and creative ways of thinking.