Worldview Journeys
For Learning & Leadership
Worldview Journeys offers learning tools and leadership programs that bring awareness to our individual and collective worldviews ~ the 'big stories' through which humans make sense of their experience and world.
Our tools and programs are science-based and designed to support reflection, interaction, and transformation. They can be used online and on site, by individuals and with groups.
Come and hang out
Explore your views and values in lively interaction with people from all over the globe. Have engaging conversations about the things that matter most.

Explore worldviews
Learn about the dominant worldviews present in (Western) society today: traditional, modern, postmodern, and integrative ones. And explore our database with test results from people from more than 150 different countries.

Expected outcomes
Worldviews have profound world-shaping powers. Through exploring our individual and collective worldviews, our tools and programs empower people to:
Key features of our tools and programs:
Join the journey!
Sign up for the newsletter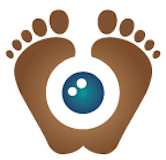 Receive one email each month ~ with offers, invitations, and worldview-reflections. Unsubscribe with one click.