The Climate Course is an online learning journey that explores the interior dimensions of people's engagement with climate change (e.g., their worldviews, emotions, mindsets), including those of change-makers themselves, while expanding and empowering them. The program integrates theory, practice, and application; creates a community of transformative change agents; and opens up inner and outer horizons.
Research in psychology and worldviews helps us understand not only what people believe about climate change but why they believe it, and how they see themselves as agents of change or not. Understanding this helps us navigate values-based conflicts and design solutions that speak to the motivations of different communities.
Additionally, engaging with our own psycho-social and spiritual development and transformation helps us show up in fuller ways, and supports us to work with emotions of grief, anger, and denial as doorways. This can deepen our impact, awaken us to generative futures for all of life, and open us to new ways of approaching change work.
This program includes contributions from experienced climate change agents who integrate interior development in their work. The program also includes embodiment and awareness practices, collaborative learning and inquiry, and theory and powerful content. Although this program is focused on climate change, change-makers in any field are likely to benefit from these insights!
See the course description below. The course runs from January 25th to May 3rd 2022, on Tuesdays 8pm CET.
Transformative Climate Advocacy:
Integrating Self, Cultures, and Systems
With regard to our planetary crisis it's become almost a cliché to say that we need a mind shift or a paradigm change. This signifies an increasing recognition within the climate and sustainability movements that the most important barriers ~ and supports ~ for transformative change are, in fact, interior.
The dominant, exterior-oriented climate strategies (focused on governance, economic incentives, technology) are necessary but inadequate. It's become clear that new approaches are urgently needed ~ approaches that can support a more profound transformation towards sustainable, regenerative, and life-enhancing societies.
This program explores such new approaches and focuses in on the interior dimensions of climate change, aiming to:
Expand our understanding of cultural and psychological development (ie., of how mindsets and worldviews change and evolve) and apply these insights to climate advocacy and change work;

Support our own emotional and psychological development and inner transformation, to deepen impact and empower ourselves as change-makers;

'Lean into' the magical and mystical, to tap into the deeper purpose and greater potential that's called for in this transformative historical moment.
Each of these purposes is further explained below.
Expand understanding of culture and psychology to support change work
How we perceive life, each other, and our planetary challenges is shaped by our meaning-making or mindset. As Tibetan cosmologies recognize, the world we live in is manomaya or mind-made. However, this also means it can be remade by engaging with thoughts, beliefs, and emotions! Systems thinker Donella Meadows identified that one of the deepest 'leverage points' for systemic change is the mindset or paradigm out of which the system arises.
This program aims to expand one's understanding of these mindsets or paradigms ~ focusing on adult developmental psychology and the evolution of worldviews ~ and apply their insights to advocacy and change work. This is crucial, as one of the main challenges confronting the climate movement today is how to appeal to both hearts and minds, and invite people into sustained, collective action and positive change.
Understanding the developmental patterns that shape how people make meaning of climate change can then inform how we design and communicate change initiatives. Moreover, being able to relate to different perspectives ~ including those that contradict our own ~ is essential to the process of forging sustainable, inclusive solutions.
Support personal transformation to empower change-makers
This program also aims to support one's own psycho-spiritual development ~ that is, one's personal growth and transformation. This is crucial for those who aspire to be transformative change-makers, since we can't convincibly ask others to change if we're ourselves not willing to change, nor familiar with the experience of transformation.
Also, change in culture and systems is shaped by the development and maturity of the change agent. In Otto Scharmer's words: "the success of an intervention depends on the interior condition of the intervener". Exploring our frames and values, mental habits and embodied awareness is therefore a powerful investment in our activism!
As the research shows, developmental growth forges a gradual widening of perspective, an increased ability to deal with complexity, and an expanded circle of compassion. Through embodied exercises and exploratory practices, we're inviting ourselves to grow into the very 'planetary perspectives' needed to address our planetary issues.
Lean into the mystical to tap into deeper purpose and greater potential
This program invites all of us to 'lean into' the magical and mystical, with the intention of tapping into the deeper purpose and potential that's called for in this transformative historical moment. As sustainability change-makers we're well aware that humanity is on a highly destructive pathway. Facing this heart-breaking reality and dealing with our own fears, anger, and grief, supports us to stay committed to constructive and creative responses.
This is a 'higher art' we can practice together, inviting and revealing wisdom and inner integration to emerge. We will share spaces where we can explore the complexity of our feelings, and allow deeper purpose, wisdom, and creativity to surface. Such responses may turn out to be essential in turning this crisis into a chance ~ an opportunity for a new world to be born, while an old one is dying.
All in all, this program is going to be fun, profound, and challenging; create a community of transformative change agents; and open up inner and outer horizons. Come join us on this transformative journey!
Practical
This virtual program explores new approaches to climate change and other advocacy and change work. It's supported by extensive research into adult developmental psychology, worldviews, transformative change, and integral action-reflection cycles, as well as case-studies that show how to put these insights into practice.
The program is theoretical, experiential, and applied. Each session will therefore include: 1) content (theory and knowledge); 2) experience (e.g., awareness practices, embodiment, shadow work, interactive exploration); and 3) practice (application or case-studies).
In addition to bi-weekly whole group meetings over Zoom, you'll meet with your own small 'pod-group' every other week to deepen and apply the material in your own context, work, and life. You'll also receive insightful readings and other supportive materials as well as stimulating reflection questions to boost your personal learning journey.
To explore ideas and insights from research on worldviews and adult developmental psychology in ways that are insightful and actionable for climate change and advocacy.
To support deepening self- and other-awareness learning about mindsets, meaning-making, and the development of consciousness.
To engage in personal and collective development through embodiment and awareness practices, working with emotions, shadow work, somatic awareness, and inquiries exploring our own internal landscapes.
To learn about climate action projects and campaigns that draw on and integrate human interiors and psycho-social development.
To create relationships, collective learning, and a community of change agents interested in integrating self, culture, and systems.
Change agents who seek to deepen their impact by integrating human interiors in their change work.
Change agents interested in supporting their own and other's development in support of transformative action.
Researchers and practitioners passionate about applying psycho-social-spiritual development to change work.
Note: Although this course is focused on the issues of climate change and planetary sustainability, advocates in any field are likely to benefit from these insights! All changemakers and concerned planetary citizens are welcome to join, learn, and explore how these insights can be applied to your own fields of action and expertise.
Course program
Whole group meetings (1.5 hour Zoom calls) take place on Tuesdays 8 pm Central European Time (CET), 7 pm UK, 11 am Pacific North America (PST) time. We start on January 25th 2022. Check the time zone converter here.
We meet every two weeks as a whole group. In the week in-between you'll meet with your small pod group to deepen, explore, and exchange further. In total, there are 8 whole group sessions and 8 small pod meetings.
Radical Presence: Coming Together. Being With Each Other & Climate Change
Session 1: Tues, Jan 25
Worldviews as 'Big Stories': Understanding our Cultural Landscapes
Session 2: Tues Feb 8
Climate Meaning Making & Transformative Leadership
Session 3: Tues Feb 22 ~ With guest contributor Barrett Brown
Community Engagement & Action: Working across Differences
Session 4: Tues March 8 ~ With guest contributor Stephan Martineau
Reflection, Integration, & Shadow: Powers & Pitfalls
Session 5: Tues March 22
Post-Progressivism, Worldviews, and Climate Change Policies
Optional, additional session: Tues, Mar 29 ~ With Guest Contributor Steve McIntosh
Culturally Responsive and Inclusive Transformative Change
Session 6: Tues April 5 ~ With guest contributors Sushant Shrestha and Lynette Thorstensen
Self as Instrument & Leadership Embodiment
Session 7: Tues April 19 ~ With guest contributor Anouk Brack
Going Forth: Awareness in Action
Session 8: Tues May 3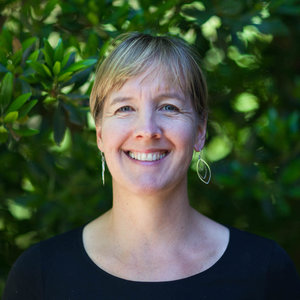 Abigail Lynam, Ph.D.
Core faculty
Abigail is faculty for Fielding University's PhD program in Human and Organizational Development and for Pacific Integral's Generating Transformative Change leadership development program in Seattle and Ethiopia. Abigail's scholarship and practice integrates the interior dimensions of human knowledge and experience (culture, worldviews, adult developmental psychology, wisdom traditions, etc.) with adult learning, leadership development, and social and ecological change work. Abigail is a skilled facilitator, developmental scorer, debriefer, and coach, teacher of awareness, shadow, and embodiment practices, and facilitator of Work that Reconnects. She lives in the Seattle area and is passionate about supporting personal, interpersonal, and collective development for healthier and more just systems.
Worldview Journeys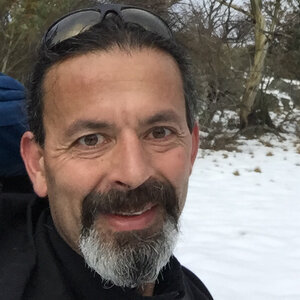 Simon Divecha, Ph.D.
Core faculty
Simon is the co-founder of (be) Benevolution, Associate Editor for the Action Research Journal, Bounce Beyond Meta Weaver, Pacific Integral Associate and an activist-academic-advisor. Simon has worked and practiced in nearly every continent of the world and, in addition to being the recipient of numerous awards, his experience is with non-government organisations, communities, businesses and international fora on transformation, large-scale systems change and the stories we tell ourselves.
Worldview Journeys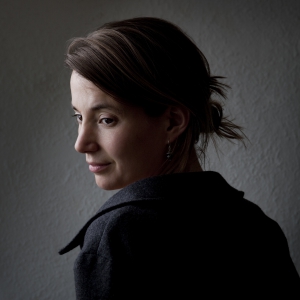 Annick de Witt, Ph.D.
Core faculty
Annick is an author, teacher, and change-maker in the field of sustainability transformation. She is the founder of Worldview Journeys, and she's also affiliated with the Nature and Conservation Policy Group at Wageningen University in the Netherlands. Her extensive research into worldviews and sustainability has resulted in over a dozen academic publications as well as a new worldview-measurement. Annick has written a book on 'Sustainability from the inside-out' (in Dutch) as well as a number of op-eds and columns. She is a passionate speaker and skilled facilitator, with a background in the Art of Hosting and The Work that Reconnects. In her free time, she loves to do yoga, tend to her permaculture garden and spend time with her young son.
Worldview Journeys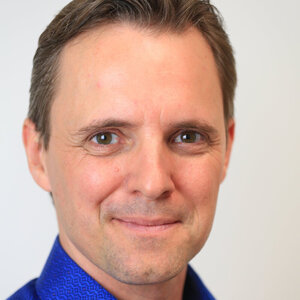 Barrett Brown, Ph.D.
Guest contributor
Barrett serves as Managing Director of Apheno Advisory and is a global expert on developing leaders to create exponential impact and navigate complex challenges. He has co-designed and delivered executive development, team development and/or strategic alignment programs for some of the largest companies in the world—as well as for two of the largest environmental and social non-profits. At The Sustainable Trade Initiative, he architected large-scale learning and innovation systems to support a €100M sustainable development investment in critical agri-commodity sectors. He has served on the leadership team or advisory board for 16 companies, NGOs, and foundations, has held consultancy status to the United Nations, and has delivered leadership briefings at UNDP headquarters, the US Department of State, and the Inter-American Development Bank. Barrett has lived in The Netherlands, Brazil and throughout the US, and has worked and traveled in nearly 40 countries. He holds a Ph.D. in Human and Organizational Systems from Fielding Graduate University.
Worldview Journeys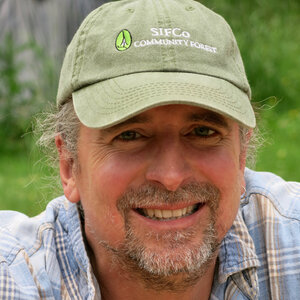 Stephan Martineau
Guest contributor
Stephan is a futurist and integrated systems change maker. He works as an integral consultant for not-for-profit organizations, and has worked in watershed management, ecosystem-based planning, and community development since 1993. Stephan's lifelong passion and pursuit is to move beyond ideas and theory to on-the-ground implementation of a potential future. He loves finding fulcrum points for collective transformation. He is the president and business manager of the Slocan Integral Forestry Cooperative (SIFCo), that manages a 35,000-acre community forest in the Slocan Valley, BC, where he successfully spearheaded an integral approach to a multi-stakeholder collaborative solution in one of BC's most contentious areas in regards to forestry practices in Canada. Stephan currently lives with his family in the beautiful mountains of British Columbia, Canada, where he enjoys carpentry, alternative housing, permaculture and homesteading.
Worldview Journeys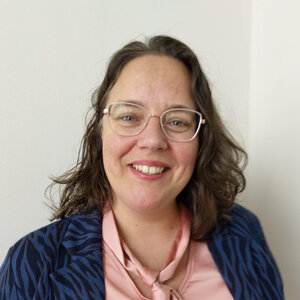 Anouk Brack
Guest contributor
Anouk is an international expert in leadership development. She taught 'integral leadership for sustainability' at Wageningen University. She is the author of two Dutch management books on leadership development. She is one of the first certified Leadership Embodiment teachers in Europe. She holds a MSc. in biology and has been working in adult development for 20+ years. With her embodied and integral approach she helps leaders to level up so they can contribute to what matters while under pressure and in complex circumstances. Her clients include the city of The Hague, Dawn Foods, the Dutch authority for the financial markets, Geneva Centre for Peace and Security. Anouk's clients appreciate her pragmatic groundedness, her ability to explain complex matters clearly and her sense of humor.
Worldview Journeys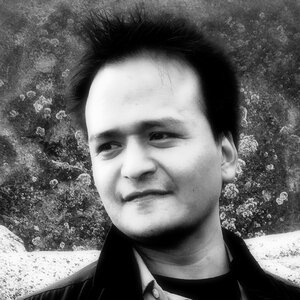 Sushant Shrestha
Guest contributor
Sushant is a founding partner at Humanitas Smart Planet Fund, is a researcher, analyst, and strategist in Social Finance, Smart Planet Technologies, Private Equity Valuation, and Investing and Transdisciplinary and Transformative Project Design. Sushant is a Research Fellow at [email protected], University of British Columbia, and an adjunct professor at John F. Kennedy University. His research and data modeling integrates the fields of social finance, data science, blockchain, digital humanities, developmental psychology and transdisciplinary studies. His current work includes a project on indigenous modernity with Dena'ina Athabascan community in collaboration with Alaska National Park Services and a financial equity project in Nepal in partnership with Kathmandu University. He worked as a Finance Director overseeing operations of five startups in three countries plus with several companies in California as a business analyst and strategy consultant.
Worldview Journeys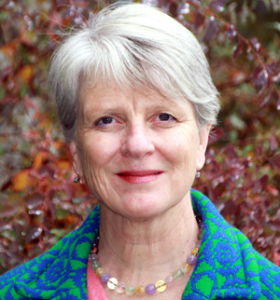 Lynette Thorstensen
Guest contributor
Lynette is Chair of Fairtrade International's board. She is a New Zealander living and working in France and has devoted her career to social and environmental justice. Lynette's previous roles include Chief Executive of Greenpeace Australia, Executive Director, Social Development and Environment with the New South Wales Premiers' Department in Australia, Managing Director of Communications with the World Business Council for Sustainable Development in Switzerland and Consultant Director of Communications with the Global Green Growth Forum housed within the Ministry of Foreign Affairs Denmark. She was the founding Chair of Australians for Native Title, a Board member of Greenpeace Australia Pacific and a founding Board Director of the Sydney Community Foundation.
Worldview Journeys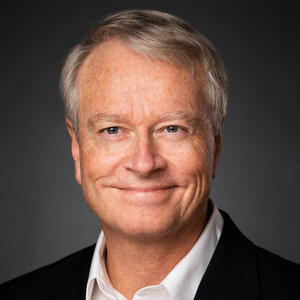 Steve McIntosh
Guest contributor
Steve is president and cofounder of the Institute for Cultural Evolution think tank. He is a leader in the integral philosophy movement and author of the 2020 book: Developmental Politics—How America Can Grow Into a Better Version of Itself, which provides a definitive description of the Institute's unique political perspective. McIntosh's innovative political thinking has been featured on NPR, USA Today, The Daily Beast, Real Clear Politics, The National Journal, The Hill, and in a wide variety of other media. He has also written numerous influential articles on political evolution. In addition to Developmental Politics, he has authored three previous books on integral philosophy. McIntosh is also coauthor of Conscious Leadership: Elevating Humanity Through Business, with John Mackey and Carter Phipps. His author website is: stevemcintosh.com
Worldview Journeys